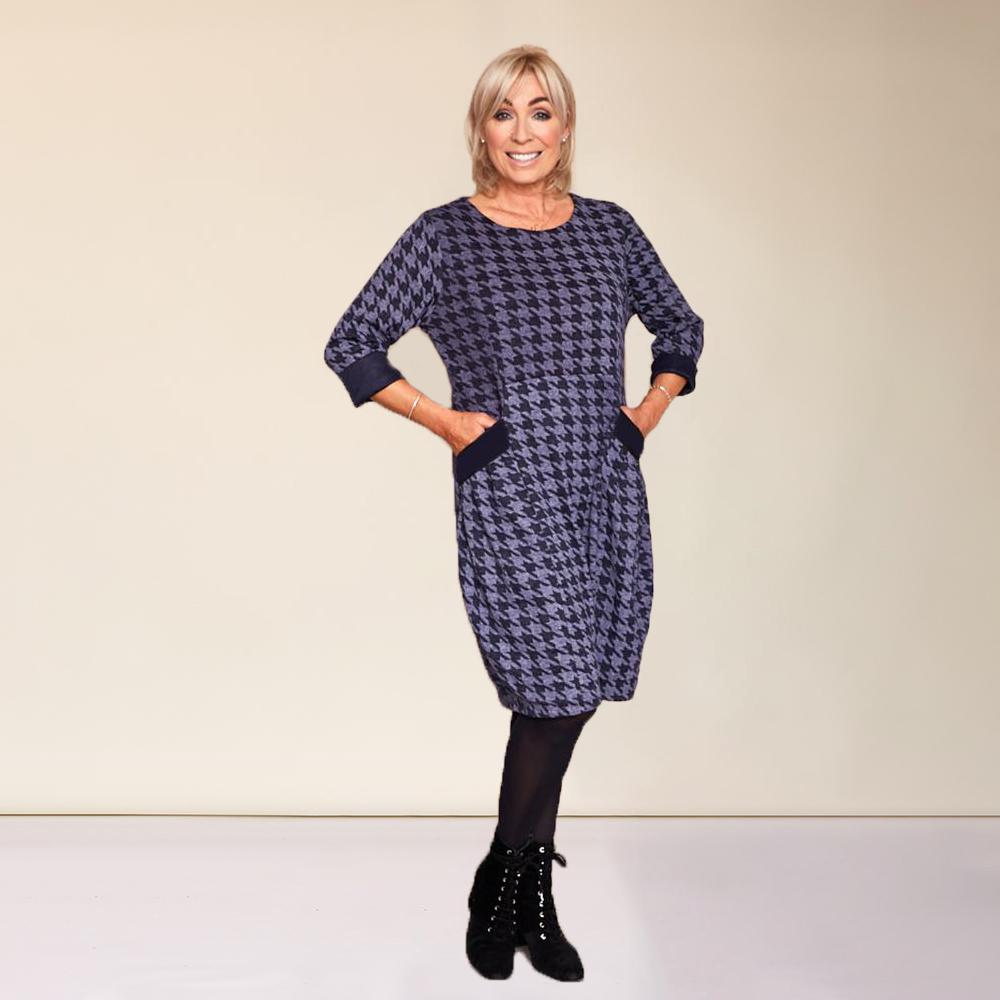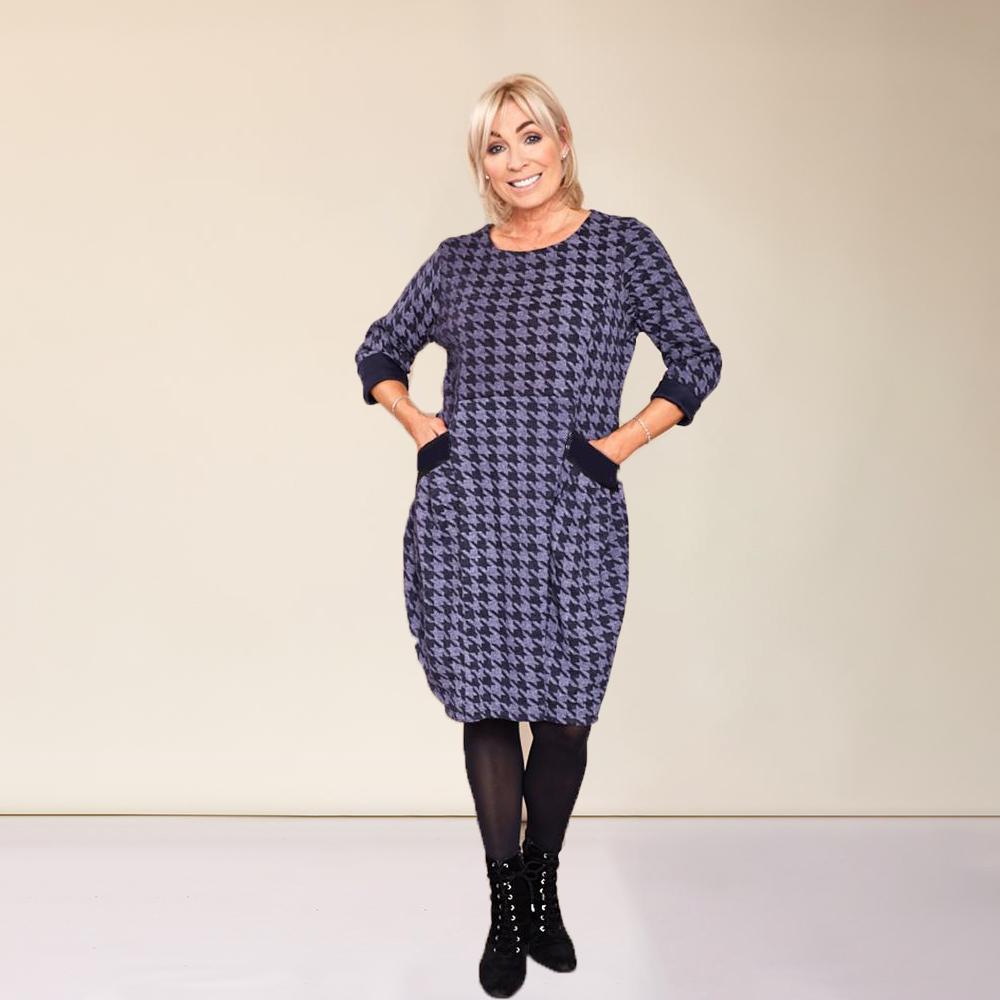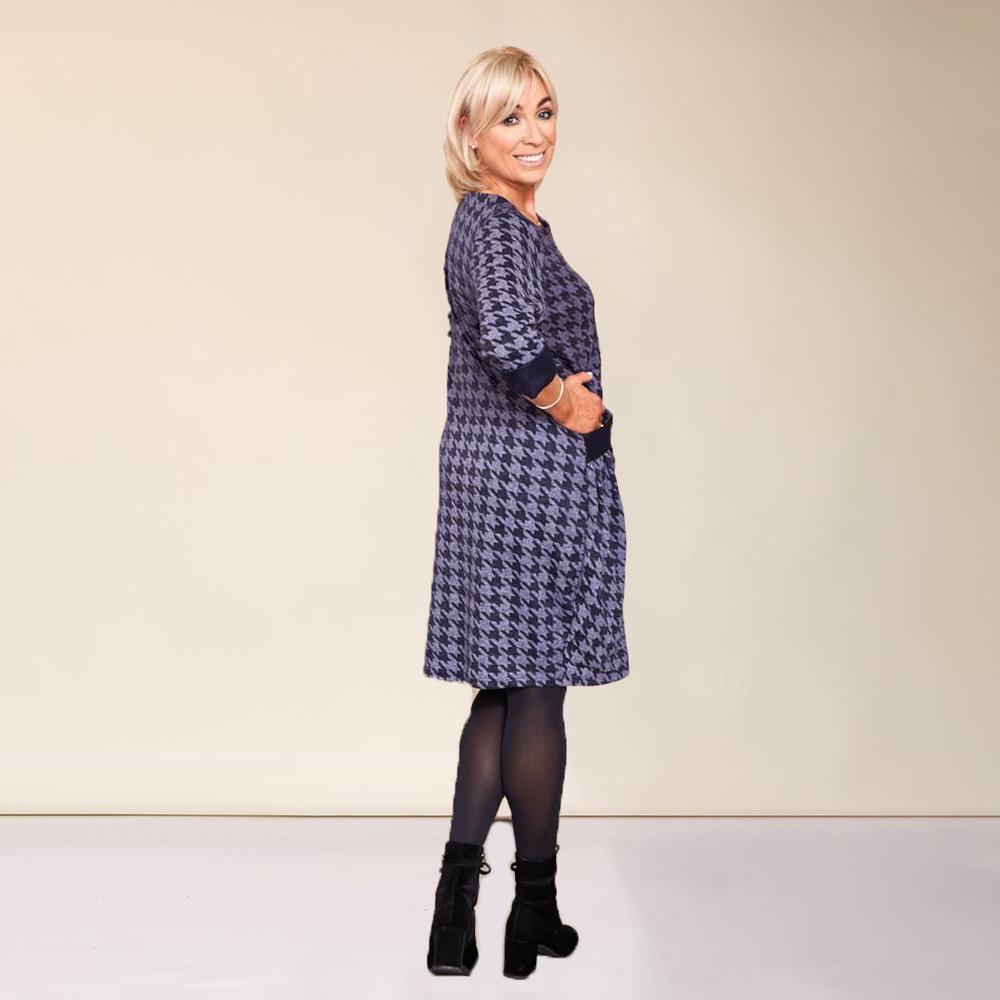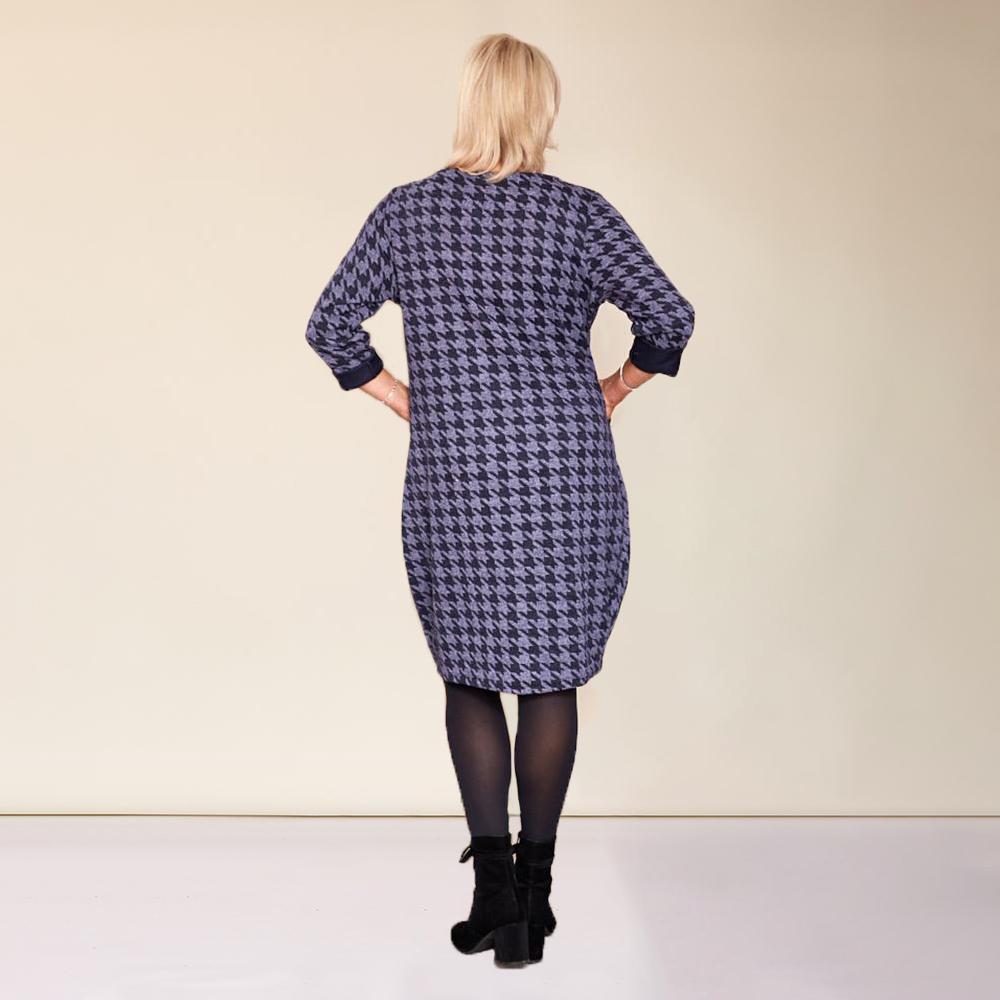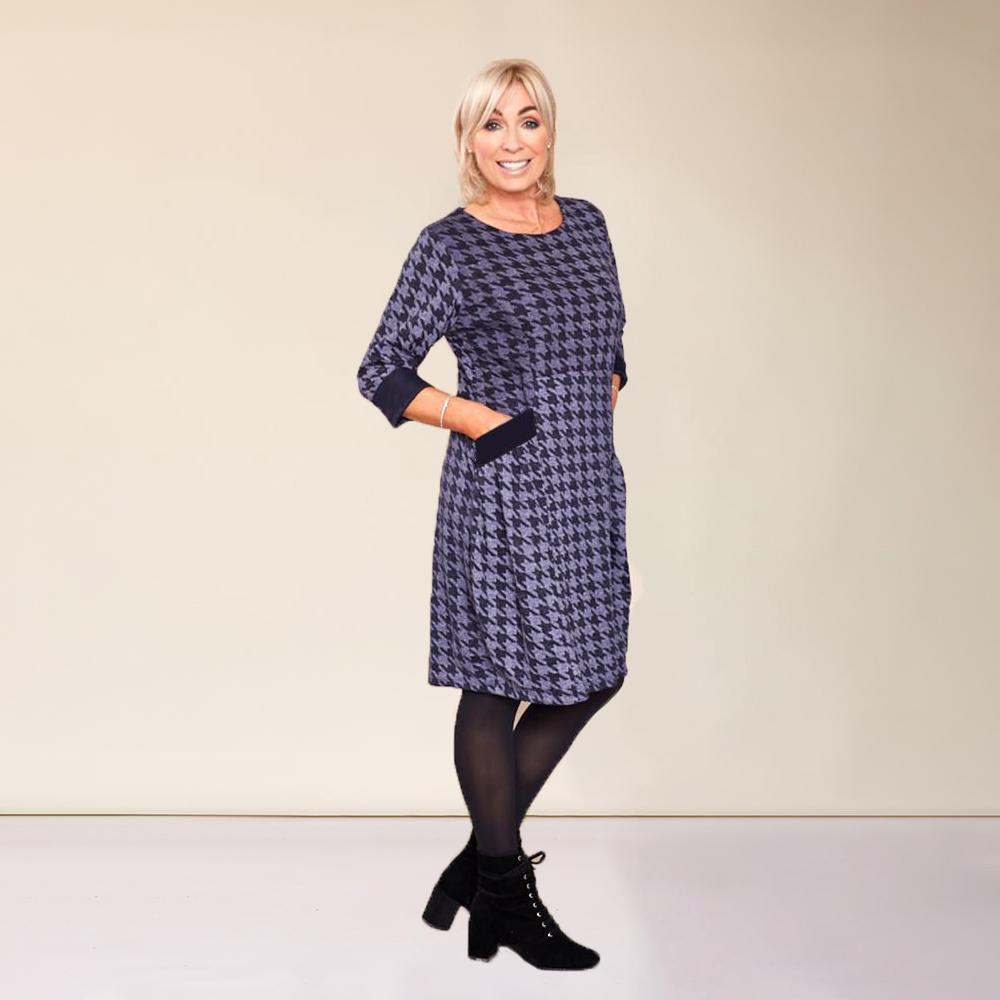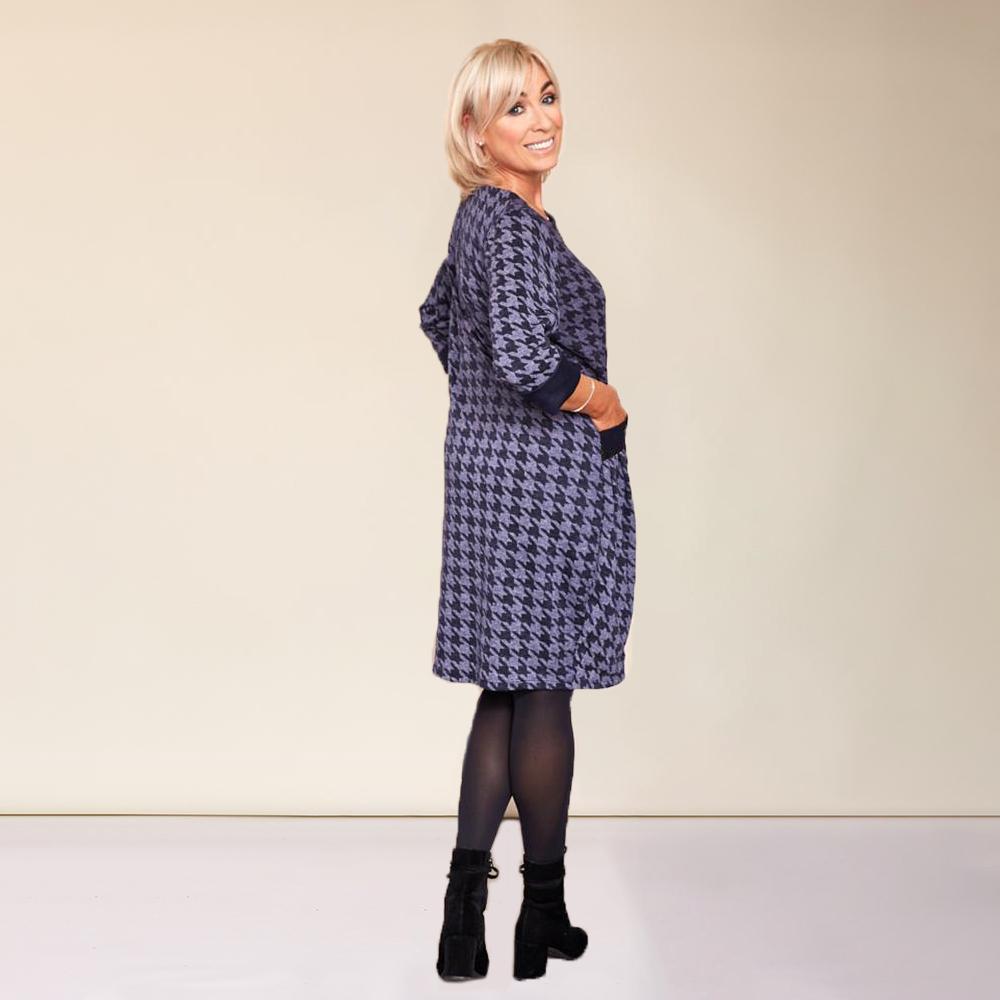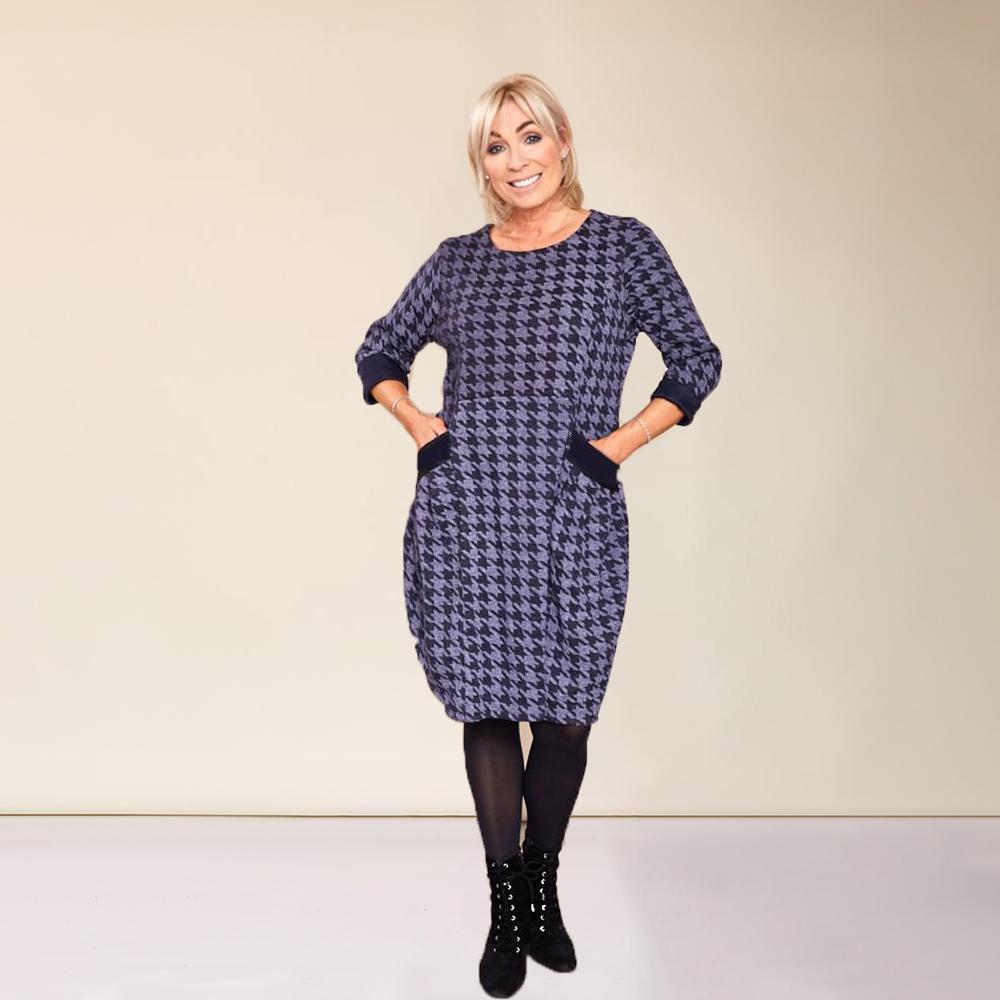 "This dress is so comfy & casual but it has a small touch of something special to it, so it's going to just work & work for you all season"
-Barbara S.
⭐️⭐️⭐️⭐️⭐️

Kate Houndstooth Dress (Navy)

Material Content:

65% Polyester

30% Viscosa
5% Elastane
100% No-Risk Money Back Guarantee

Material Content:

65% Polyester

30% Viscosa
5% Elastane
Buy One €30 Dress....Get One
Half Price
As Seen on RTE...This comfortable day dress is going to be your new favourite. It is a cross between being casual & dressy. The soft neckline is so flattering and we love the silhouette cut that just skims over your body....so comfy. It also has really big pockets that are great for holding your bits & pieces that are finished with some bright wording detail.
Round neckline
Long sleeves
Houndstooth print
Front large pockets
65% Polyetser,30% Viscosa,5% Elasthan
No Hassle Returns Policy
30 DAY MONEY BACK GUARANTEE!
If you are not happy with your purchase simply pop it back in the post. All the instructions for returning your item will be included in your order, to make it as easy as possible for you. Once we receive your order back within 30 days, we will process your refund immediately :)
Free Delivery on Orders > €75
What Our Customers Say About Us...
★ ★ ★ ★ ★ 
"This dress is beautiful,l have it and love it."
- Mary H.
★ ★ ★ ★ ★ 
"Got my two dress perfect fit extremely comfortable and look beautiful on,very pleased with this purchase thank you"
- Teresa D.
★ ★ ★ ★ ★ 
"Have this dress in navy and black . It's lovely with black knee length boots. "
- Mary O'H.
★ ★ ★ ★ ★ 
"Mine arrived yesterday. ADORE IT. Perfect fit, great quality. Perfect for working from home. "
- Marie K.
★ ★ ★ ★ ★ 
"Got mine today, delivery was really quick, I'm thrilled with it quality is fab, sizes are spot on, I'm a 12, and the 12/14 is spot on, delighted with it"
- Laura R.
★ ★ ★ ★ ★ 
"Just received mine and I love it, great delivery, perfect fit and lovely quality. Thank you"
- Louise W.