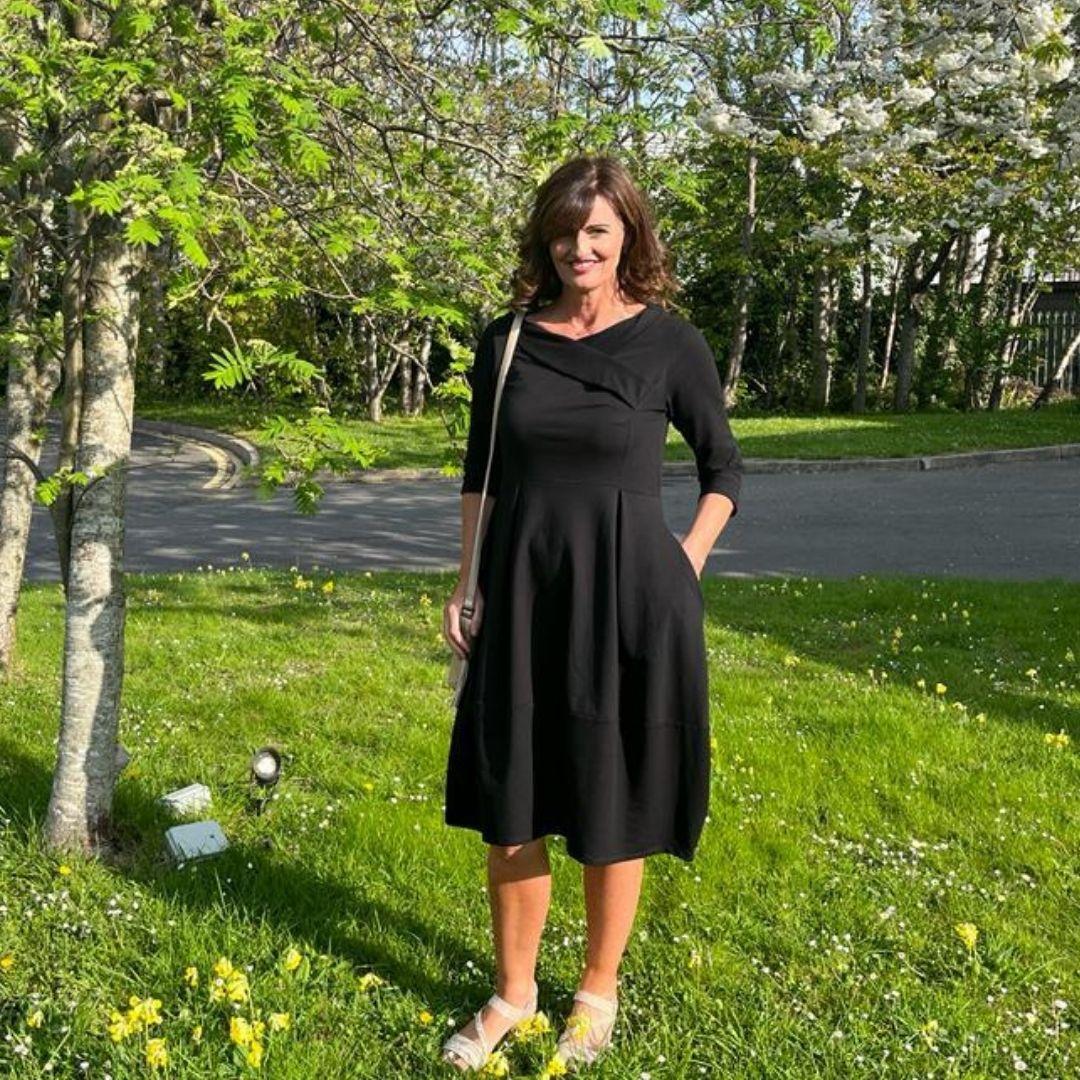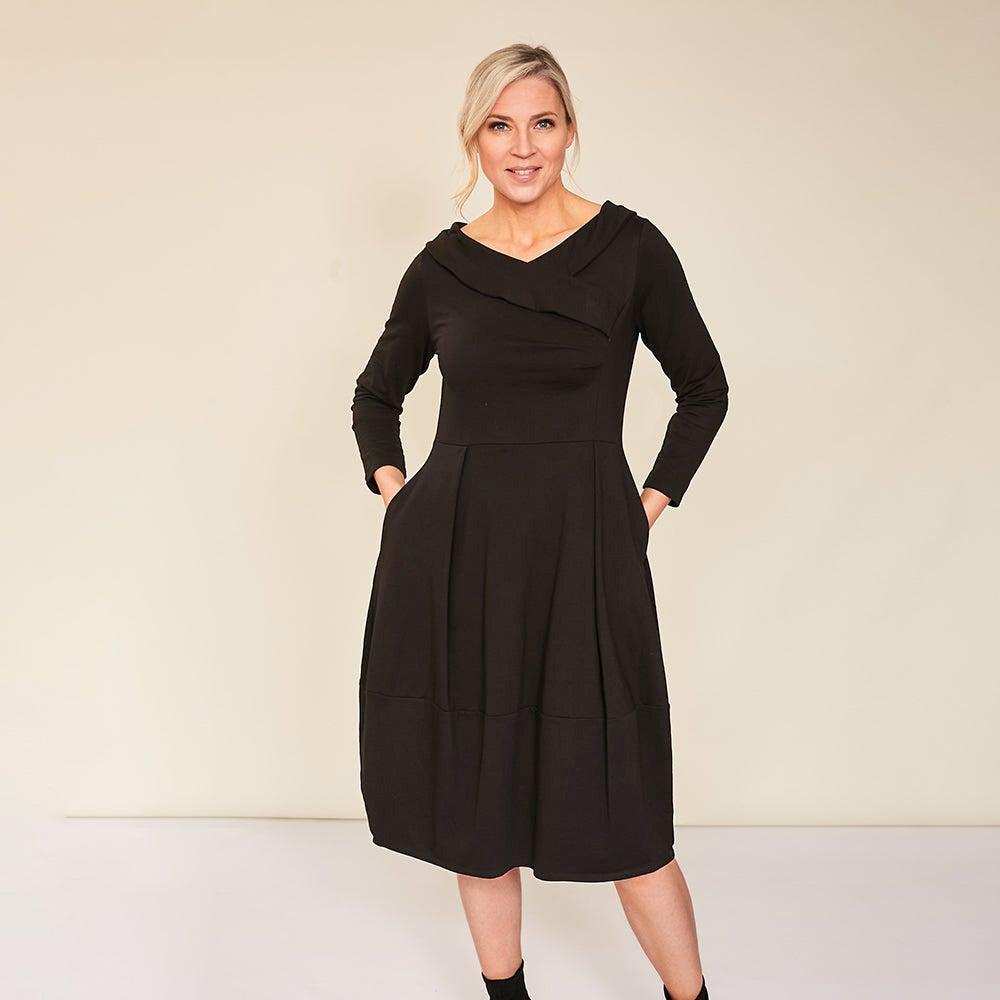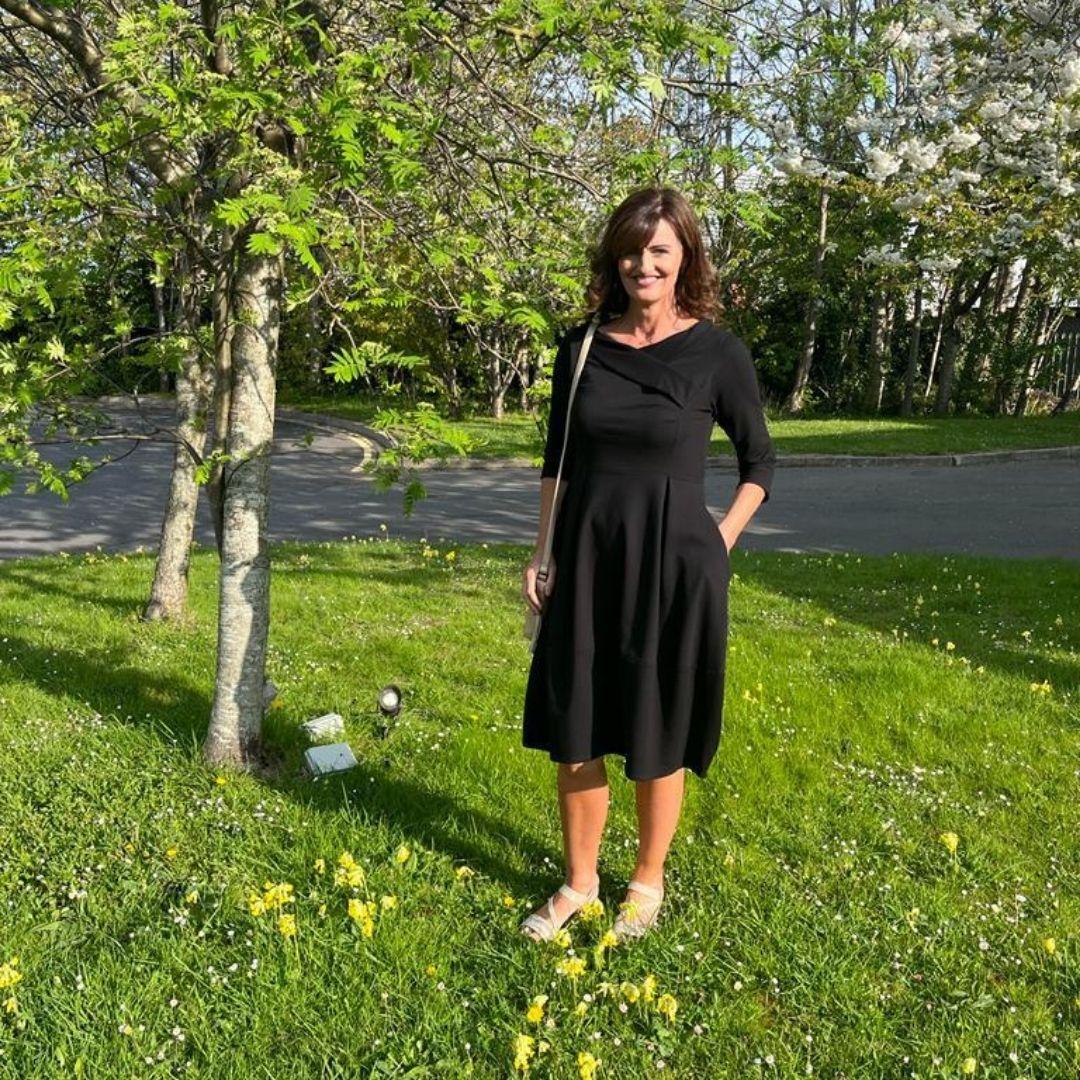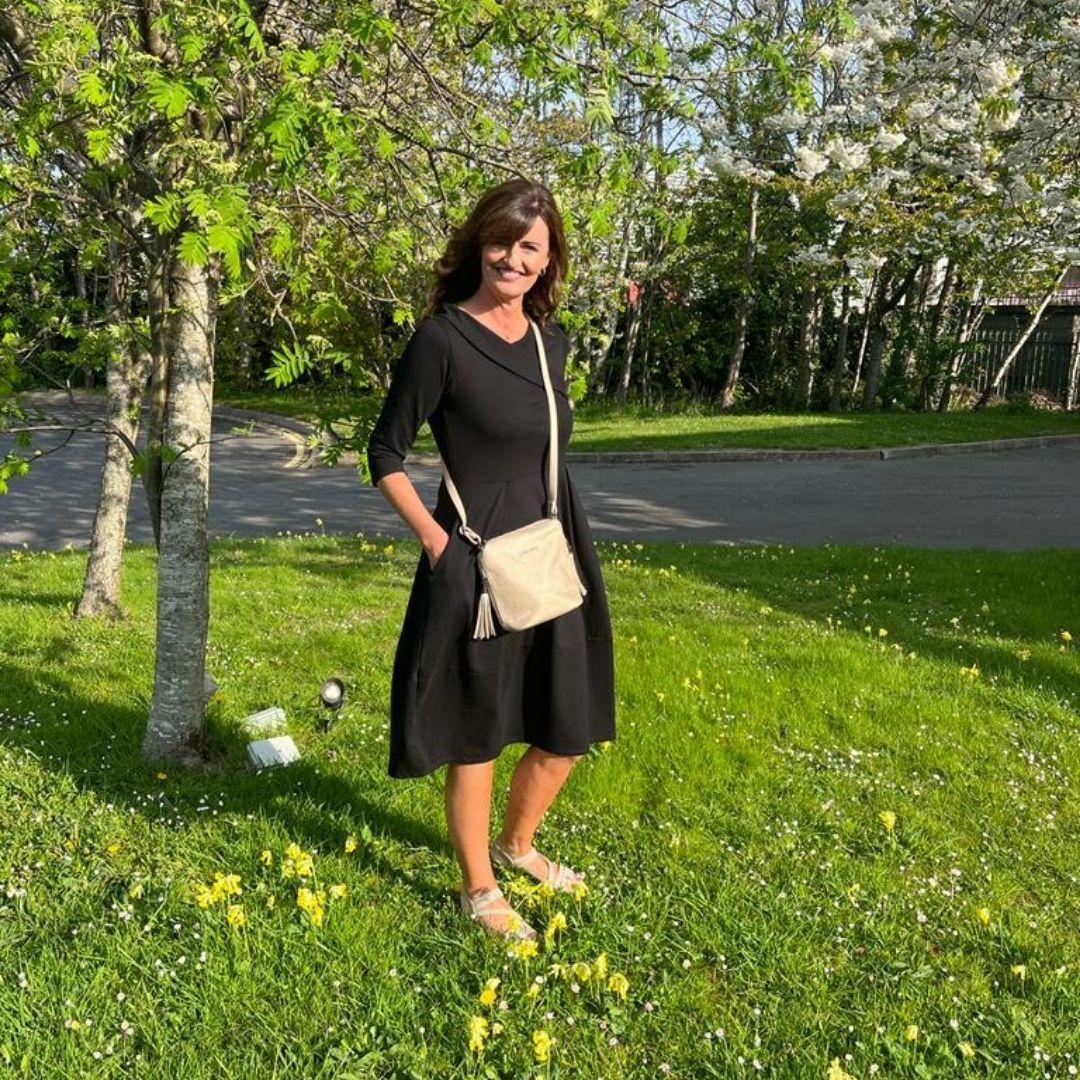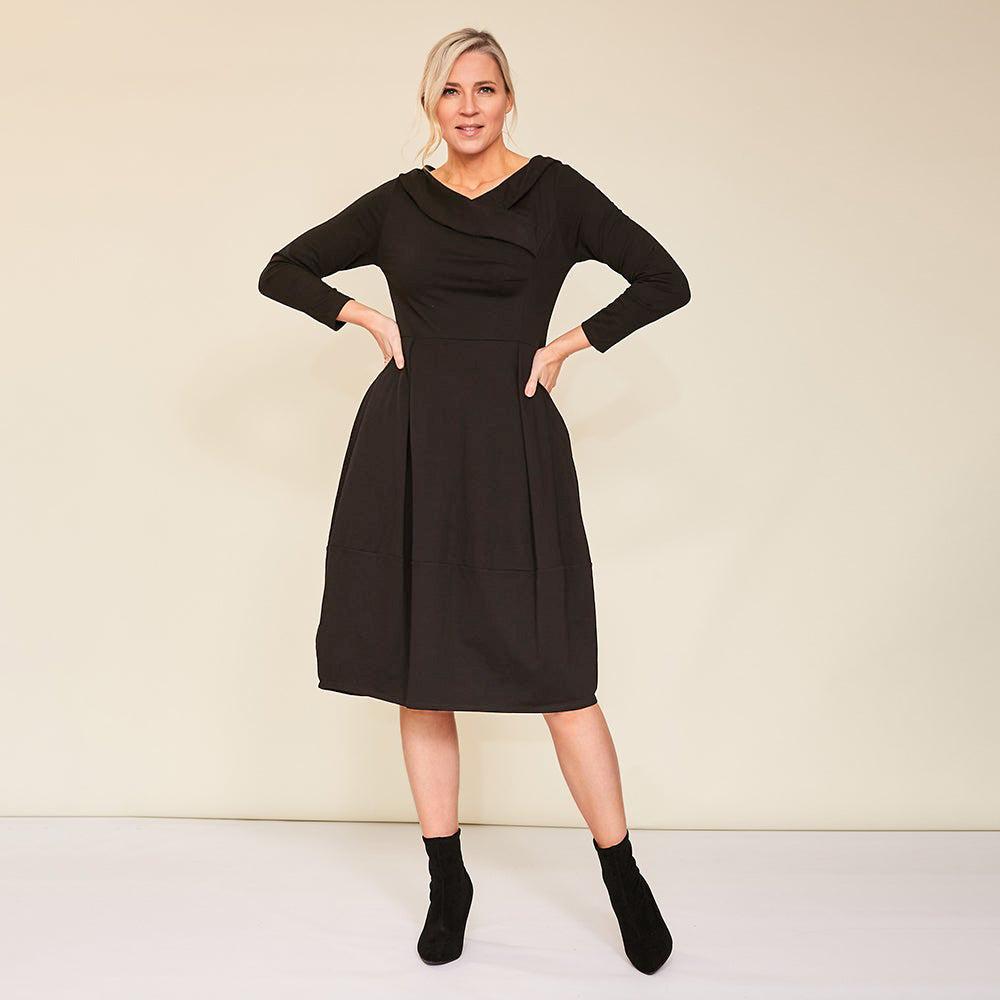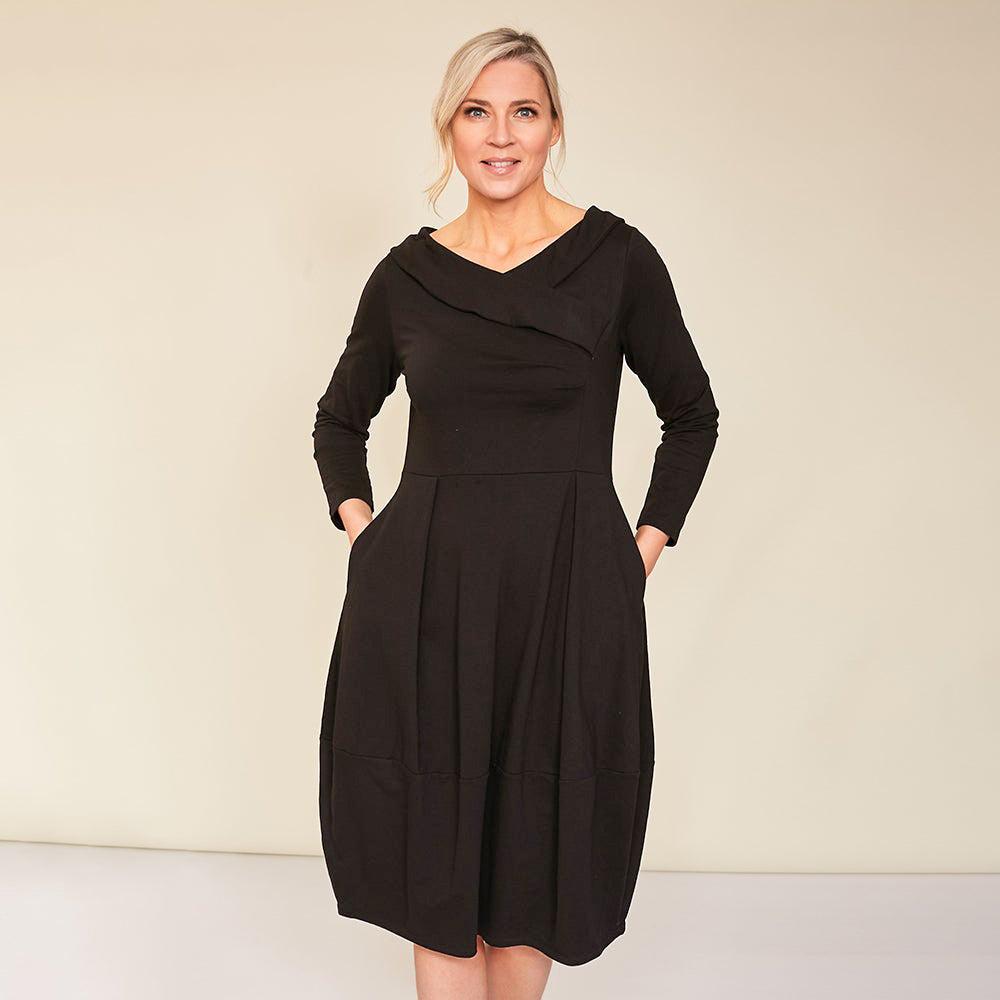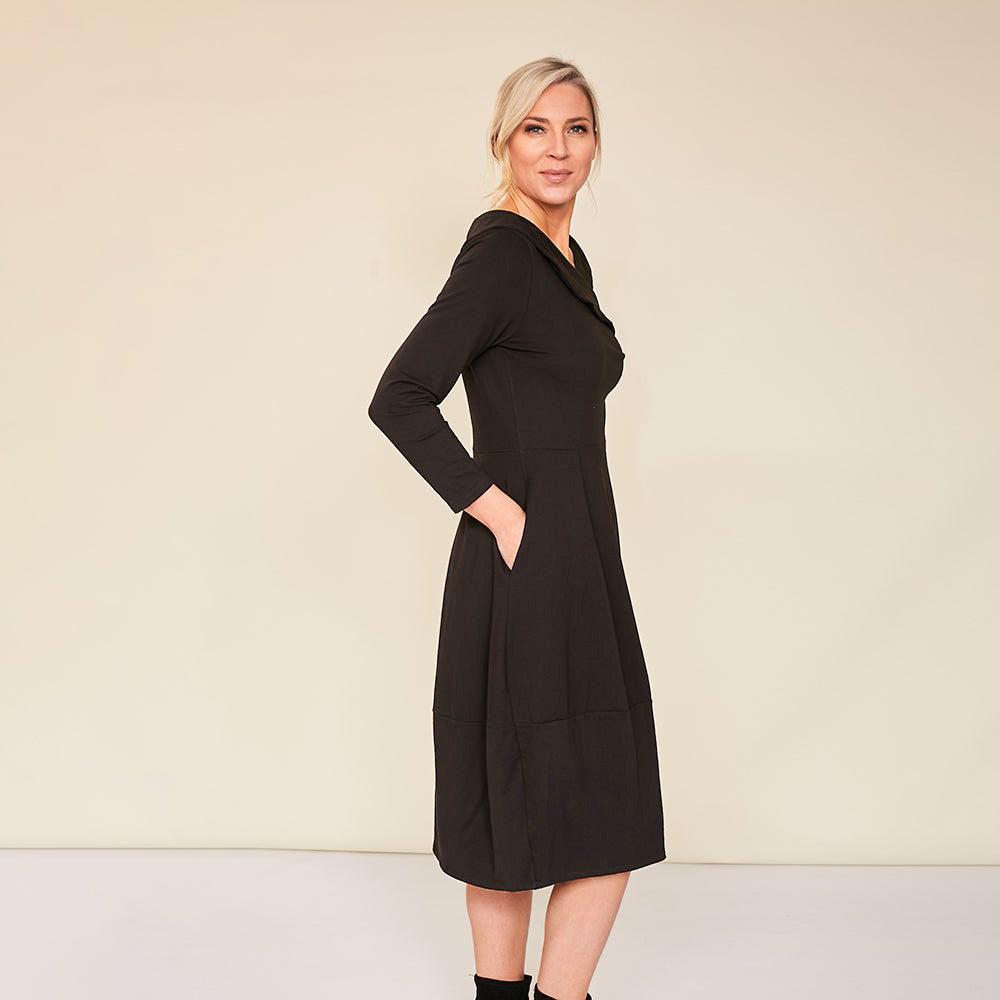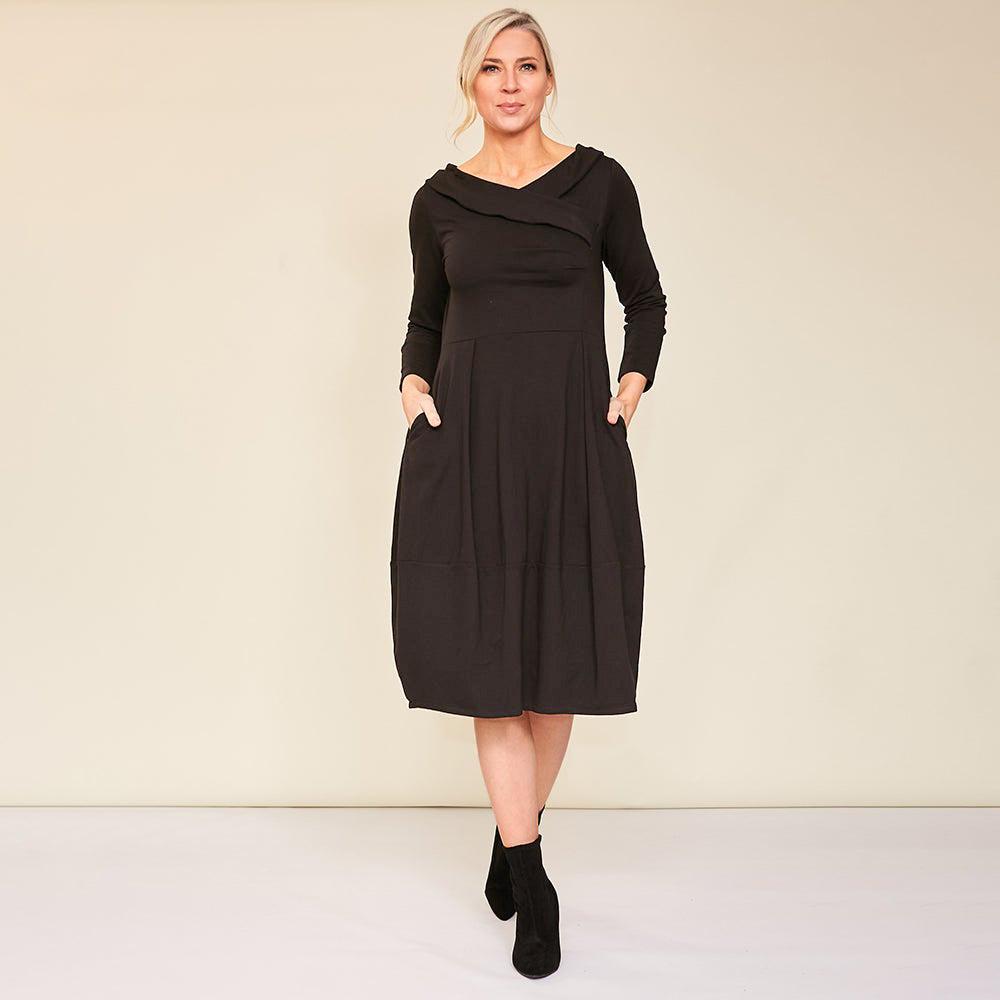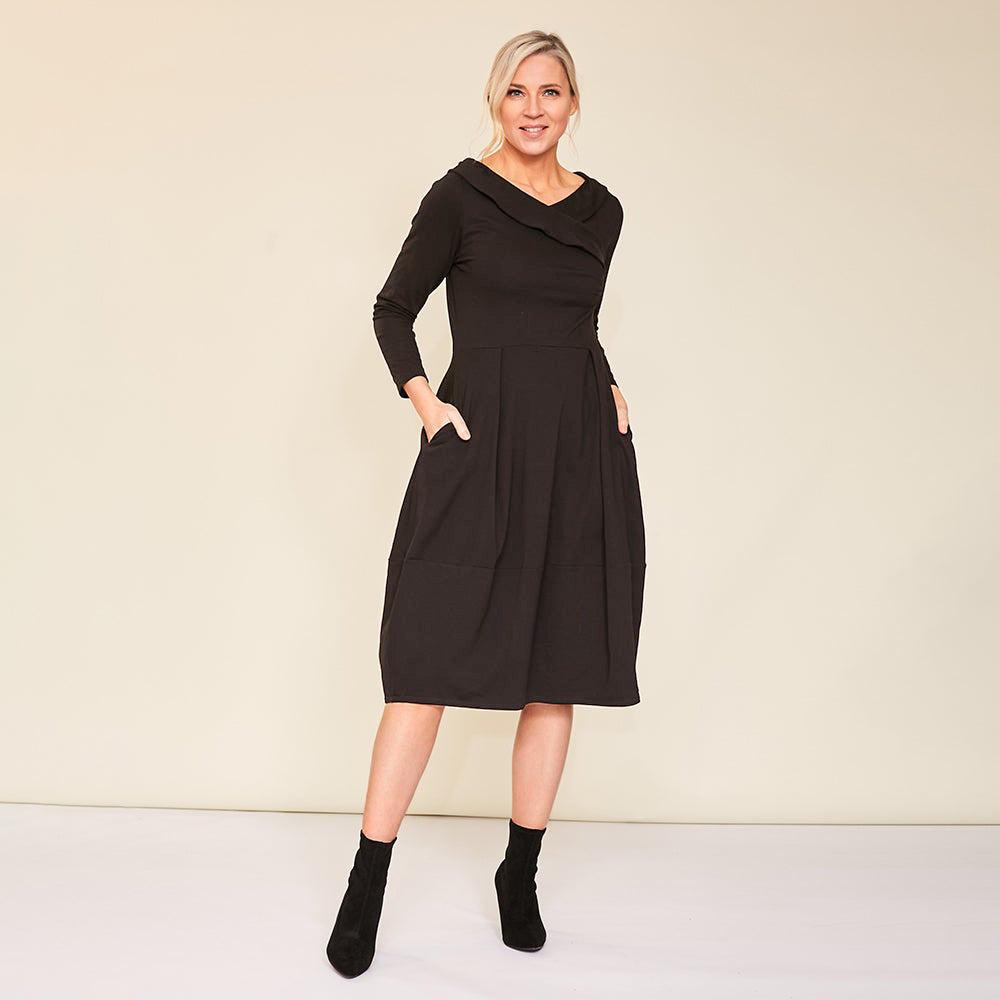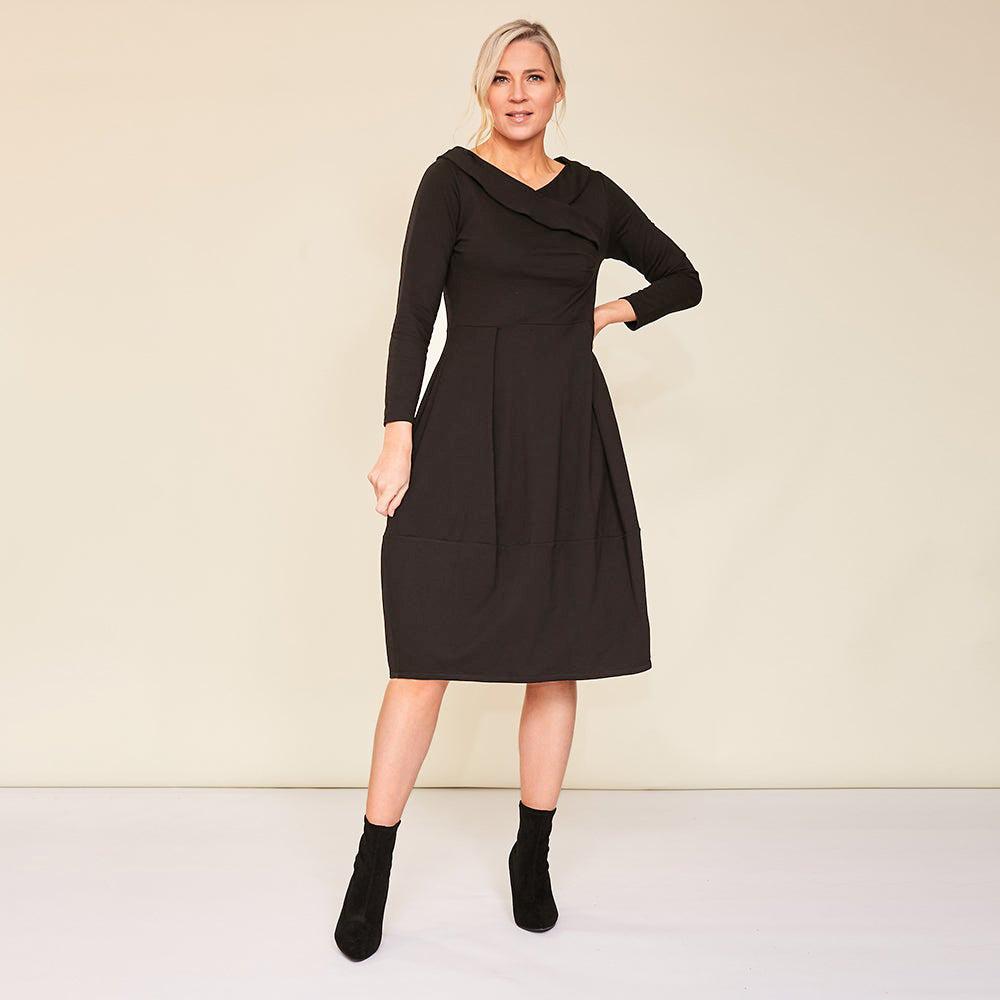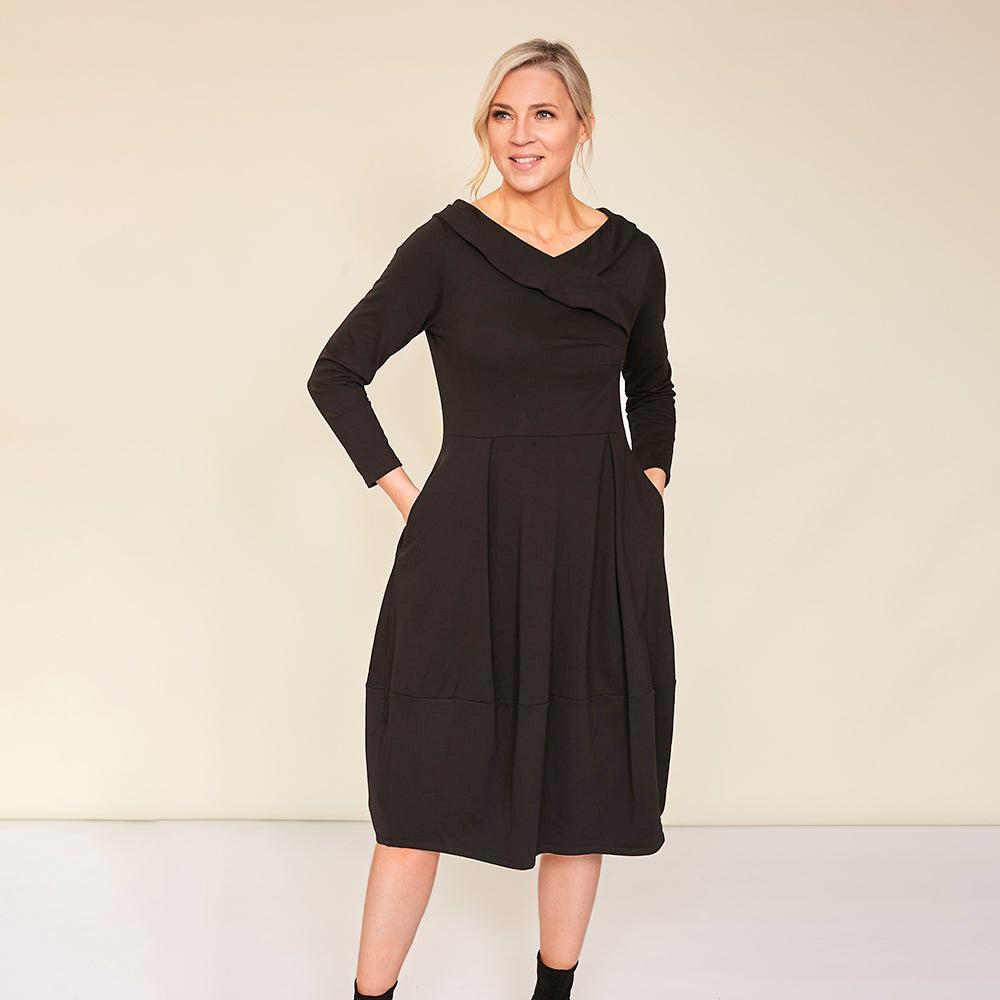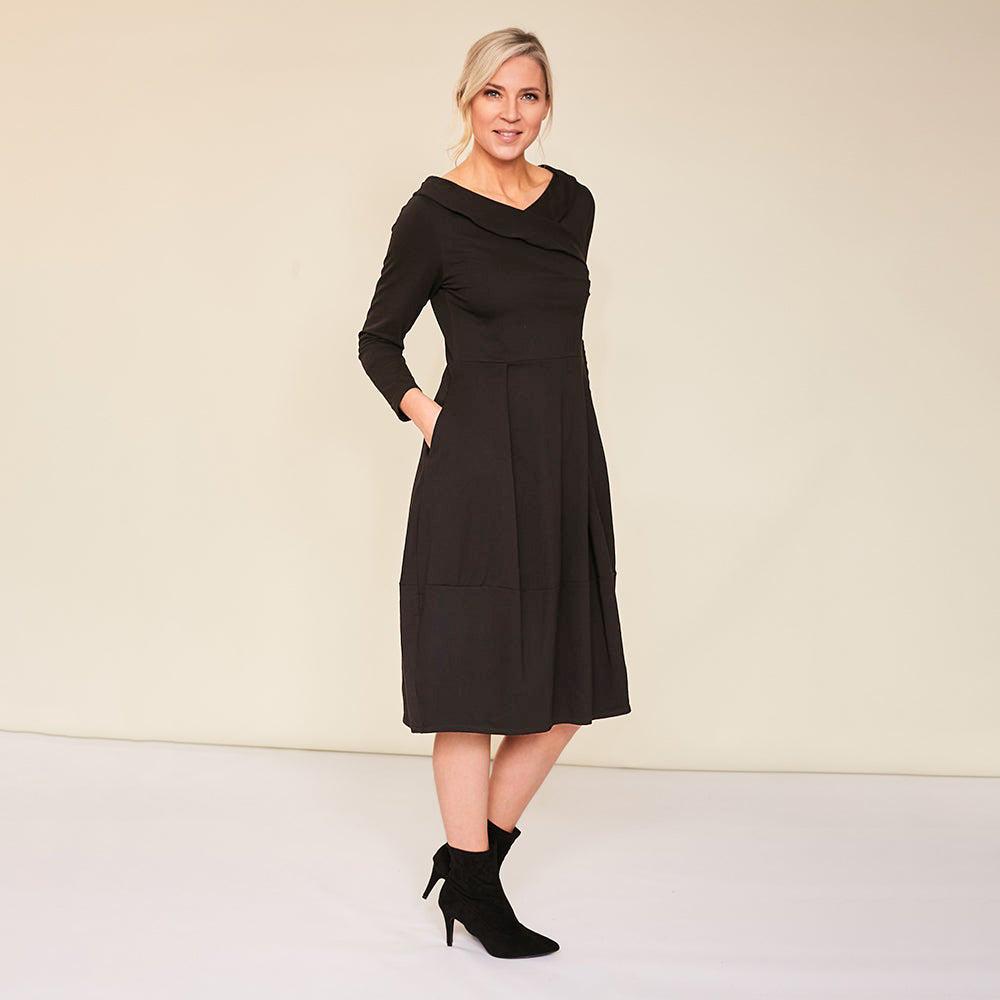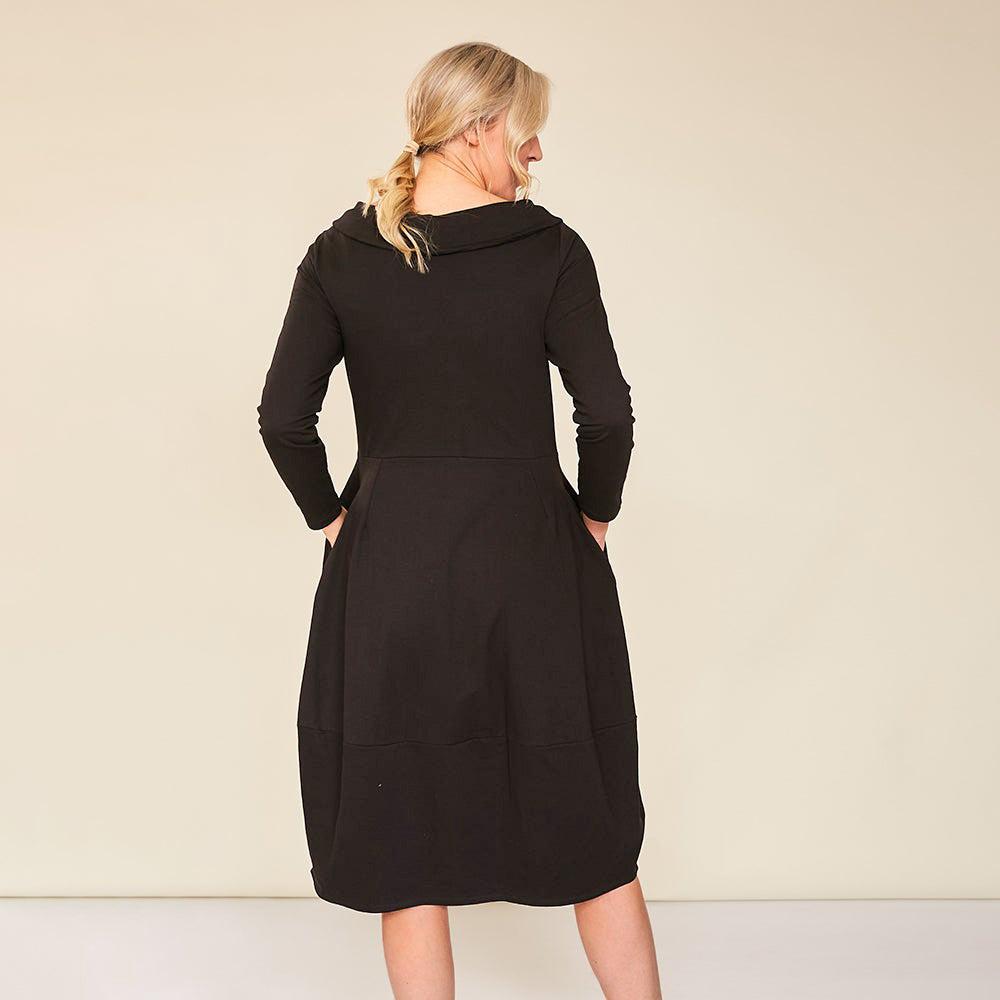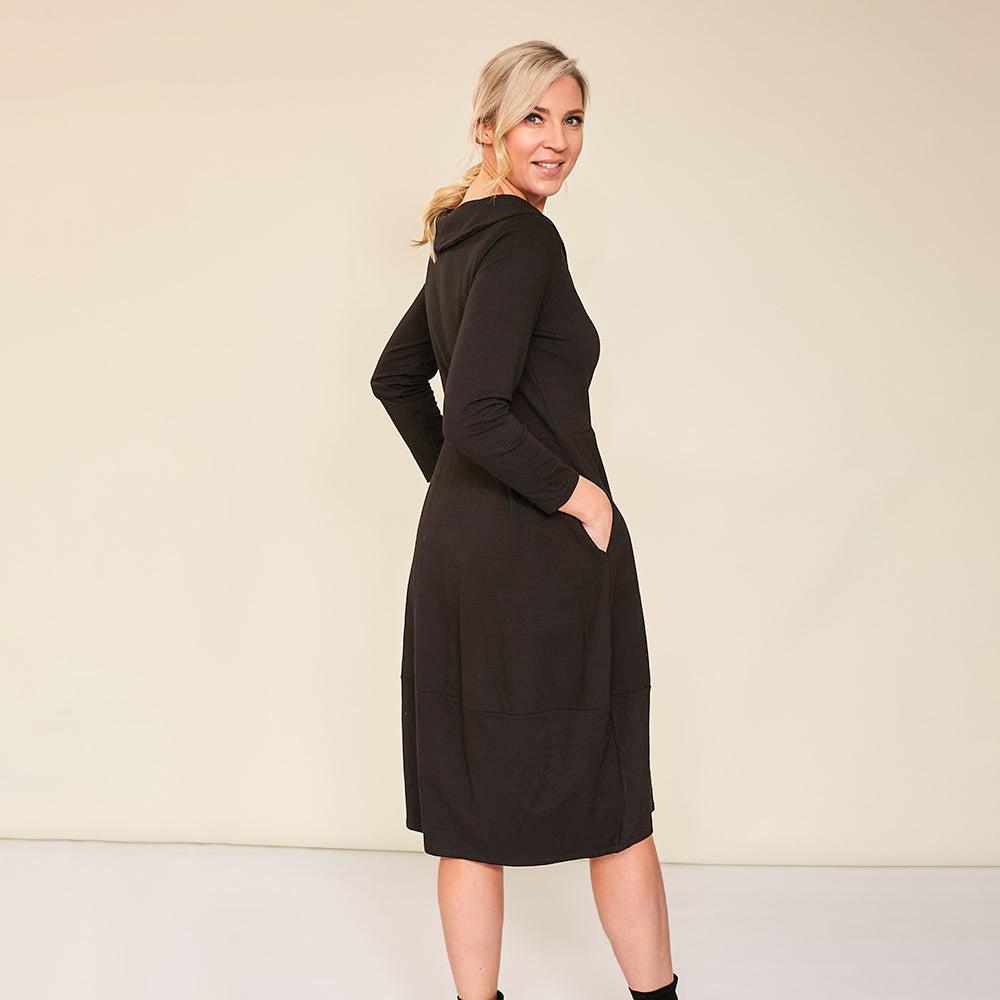 "This black dress will be your date-night outfit. With a very flattering neckline and a comfortable tulip shape, this is an absolute beaut and hot addition to your wardrobe."
-AM Gannon
⭐️⭐️⭐️⭐️⭐️
Audrey Dress (Black)
100% No-Risk Money Back Guarantee

As seen on Ireland AM... The Audrey Dress is as classic as the name suggests. This gorgeous dress features a flattering cross neckline paired with a feminine tulip shaped skirt. The pockets add a modern twist, and the stretch fabric will keep you comfortable day into night. 
Flattering Neckline 
Stretch Fabric
Comfortable Tulip Shape 
Pockets A Must 
Midi Length 
Made In Italy 
No Hassle Returns Policy
30 DAY MONEY BACK GUARANTEE!
If you are not happy with your purchase simply pop it back in the post. All the instructions for returning your item will be included in your order, to make it as easy as possible for you. Once we receive your order back within 30 days, we will process your refund immediately :)
Free Delivery on Orders > €75
What Our Customers Say About Us...
★ ★ ★ ★ ★ 
"I love these dresses. So comfy and easy to wear."

- Shelah E.
★ ★ ★ ★ ★ 
"Got this dress last week and absolutely love it can be dressed up or down"

- Tricia G.
★ ★ ★ ★ ★ 
"Got mine yesterday. Everything I've got from this company I've loved,,, it has to be my favorite site.."

- Bridget R.
★ ★ ★ ★ ★ 
"it's amazing ! I bought and wore it Christmas Day and felt great !" 
-Carol M.
★ ★ ★ ★ ★ 
"Delighted with my recent purchases from Golden Spiderweb, great quality and speedy delivery!"
- Siobhan M.
★ ★ ★ ★ ★ 
"I was extremely happy with my purchase and with the service from Golden Spiderweb. I will definitely purchase online again"
- Marie S.