★ ★ ★ ★ ★ 
"Wow love love love these, so comfortable, got them in Black and going to treat myself again to a navy pair, fab material too 💕"
- Anne E.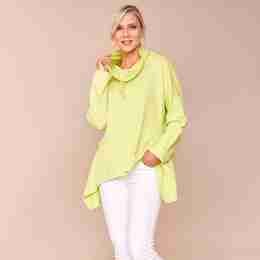 "The hem line on this top is brilliant ! It just drapes over me, gives me great coverage where I want it and still super flattering to my figure"
- B. Stack.
⭐️⭐️⭐️⭐️⭐️
★ ★ ★ ★ ★ 
""I love the elasticated waist and drawstring on these joggers....so comfortable 😍 ""
- Ann R.
★ ★ ★ ★ ★ 
"The perfect mix of romantic and casual! The chic frills make it a beautiful pick for date nights and evening parties, especially when paired with fitted jeans."
- Ally G.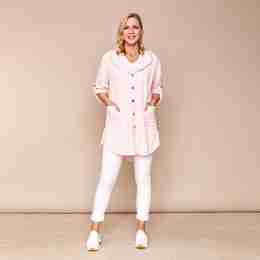 "Great length on this hoody & it is really soft too, perfect for Spring/Summer"
-A.M Gannon
⭐️⭐️⭐️⭐️⭐️
★ ★ ★ ★ ★ 
"This is one of my favorite evening dresses, and I love how comfortable it fits. The small V neck and the strap on the waist are beautiful details that make it up."

- Ally G.
★ ★ ★ ★ ★ 
"A well made comfortable dress. I love the fit and length. Looks good dressed up with heels or for casual days with sandals."
- A Garvey.
★ ★ ★ ★ ★ 
"I bought this dress as it looked very cute and easy to put on. The length is just perfect and completely covers me when sitting or walking. Overall very happy with my purchase."

- A. Garvey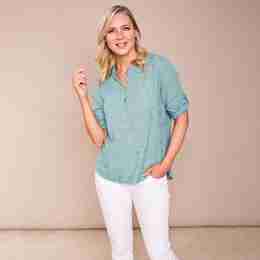 "I bought both the khaki and pink versions of this shirt in anticipation of a warm summer. The material feels so soft and hangs well. They still look great after washing and ironing. I would say the fit and length are spot on and I can't wait to wear these in warmer weather."
- Barbara T.

⭐️⭐️⭐️⭐️⭐️
★ ★ ★ ★ ★ 
"Just the right top for me. It's practical and versatile, and super soft. The length is perfect, covering all the right places so that I can comfortably wear it with jeans, joggers, or even leggings."

- Barbara A.
Crinkle Cotton Hoody Jacket
★ ★ ★ ★ ★ 
"Perfect little jacket for Summer, so light & really comfy"
- A.M. Gannon