Zipify Pages is an ecommerce landing page and sales funnel builder that seamlessly integrates with your Shopify store. Now publishing high-converting landing pages and sales funnels is as easy as just a few clicks. After selecting a template, it's easy to customize it to fit your store by using our drag-and-drop editor.
★ ★ ★ ★ ★ 
"I am so delighted with this hoody! No one else has a pattern like this, so friends are always asking where I bought it from." 
- B Stack.

★ ★ ★ ★ ★ 
"It is a lovely stretchy jersey fabric, it's very comfortable to wear, i love the length of the sleeves."
-Sonya H.
★ ★ ★ ★ ★ 
"This dress speaks for itself! It's a simple LBD but has these sweet little details that make it an instant fave." 
-B. Stack
★ ★ ★ ★ ★ 
""This dress is like a glass of fine wine - it gets better each time I wear it! Sorry for the mom joke :D" 

-B. Stack
★ ★ ★ ★ ★ 
"I've been slowly starting to go back to the office - and this is the no-brainer, stylish dress I always reach for!" 
-Barbara S.
★ ★ ★ ★ ★ 
"Wow love love love these, so comfortable, got them in Black and going to treat myself again to a navy pair, fab material too 💕"
- Anne E.
★ ★ ★ ★ ★ 
"Great weight in this dress, so it's really warm & cozy. Also the material is butter soft so it feels great on - absolutely love it!" 
- Barbara S.

★ ★ ★ ★ ★ 
"I love this top! Now, if only I could get my daughter to stop stealing it from me!" 

- Patricia O.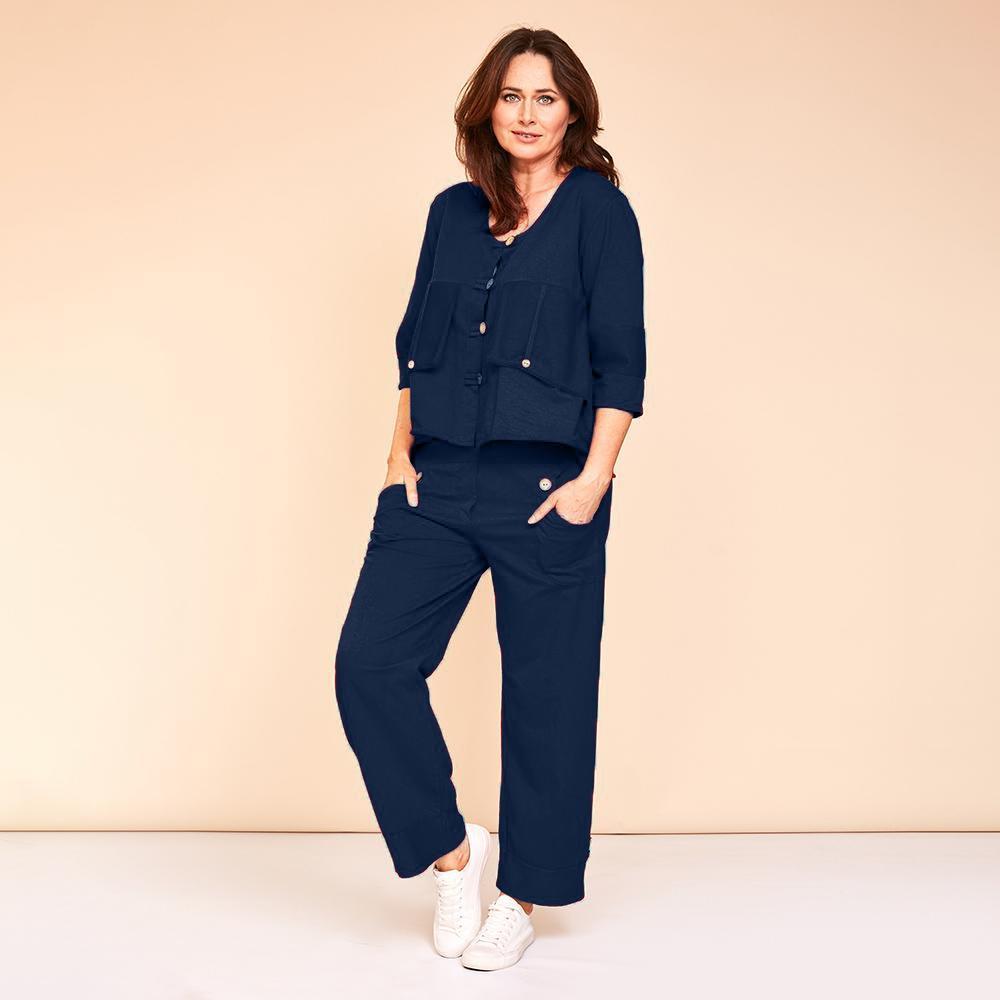 ★ ★ ★ ★ ★ 
"Whenever I'm looking for a no-brainer stylish look, it's this set. Couldn't love it more!" 

- Barbara S.